The house is located in tuesta (Alava), 2 km far away from Salinas de Añana. We are next to the church of the village (interesting place for being Romanesque art).
Tuesta is a very quiet small village where you can isolate from the routine and have a rest. And if you prefer it, visit the different tourist places or walking along the awesome corners that surround us.
Nice and quiet big house of 2 floors with wide gardens and terraces. Rebuilt as hotel in 2012.
 
The facilities (house and gardens) have 1.100 square meters.
Aside the rural hotel we have (200 meters far away) a small zoological core with a big variety of animals and exotic birds that we will show you happily. AS well as the ecological orchard.
The rural house has been rebuilt to offer the service of rural hotel. Even so, the original structure is still alive to keep being integrated in the natural landscape.
 
The hotel is built by 4 double bedrooms and a familiar one. All of them have bathroom, shower, television, fridge and wifi.
Our goal is create a familiar and cosy environment so the Rural Hotel Amona has:
*A wide dining room
*A room with fireplace where you can enjoy reading or drinking a coffee.
*Game room
*Barbecue
*Frog game
*Playground
*Habilitated area to bring pets (outside)
*Furniture room, etc…
 
 
BEDROOMS:
We have 5 big bedrooms. 3 of them have access to a very wide terrace from where you can contemplate the awesome natural landscape that surrounds the hotel.
Besides one of them is ready for families (marital bed + 2 children). Other bedrooms is habilitated for disabled people. All bedrooms are equipped with bathroom and shower, television, fridge and WIFI service.
 
KIND:
Casa Rural
CAPACITY:
10
RENTAL:
Bedrooms
LOCATION:
Population
PETS:
yes
DISABLED ACCESS: yes
EQUIPMENT AND SERVICES
Indoor kit
Heating, Fireplace, Internet, Pets, Playroom, TV in bedrooms, TV in living room, WIFI
Outdoor kit
Barbecue, Disabled people, Playground
WHERE TO GO
Salinas de Añana y el Valle Salado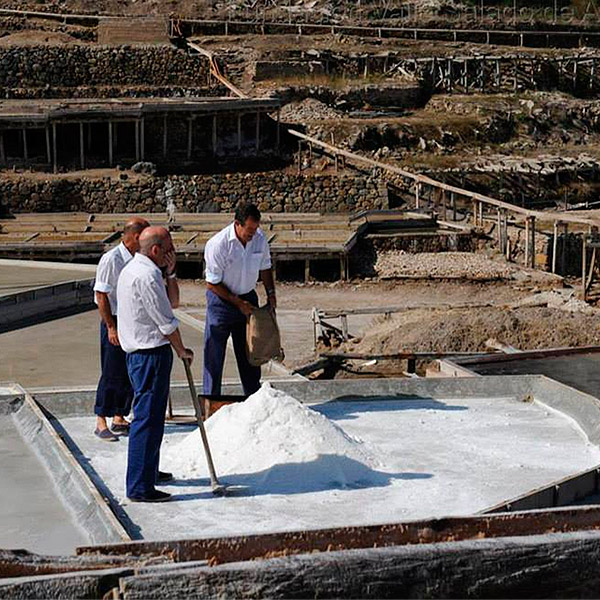 Solo fue necesario un manantial de agua salada para que el ingenio humano alumbrara un lugar singular como pocos. Nunca unas terrazas habían despertado tanta curiosidad.
Torre de los Varona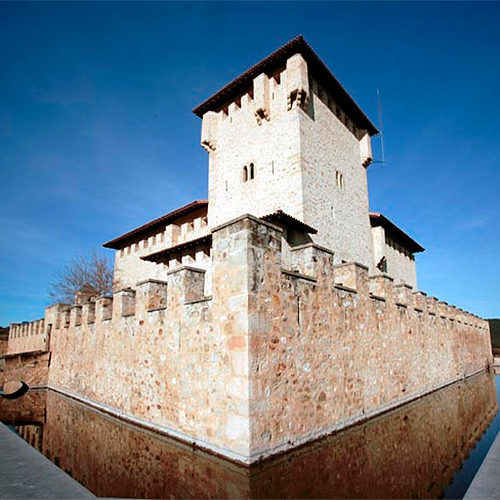 This is one of the best preserved castles in Euskadi and hides behind its walls, a bounty of Romanticism and history. For its appearance, it seems that the fourteenth century happened yesterday.
Aventura Sobrón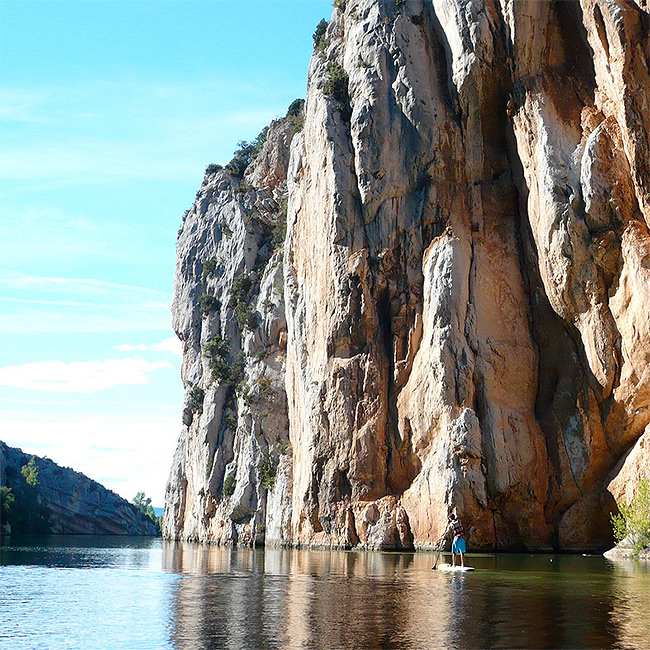 On board a canoe, suspended several feet high, with a compass ... There are so many ways to enjoy nature and have the fall colors. Banks of the reservoir of Sobrón can be checked both statements in th...
UPCOMING EVENTS
Santa Paulina
En Oña, del 14 al 26 de octubre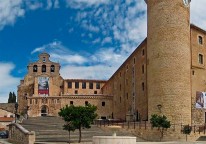 Santa Paulina, una de las diez mil vírgenes de Colonia, que se celebra el 21 de octubre. Ese día los onienses se ponen sus mejores galas, sacan en procesión a su santa y cantan en la misa el himno com...
Feria de Mayo Mirandesa
En Miranda de Ebro, 1 de mayo de 2022
Otorgada por el rey Alfonso X el Sabio el 27 de noviembre de 1254, viene celebrándose a lo largo de la historia el primer día del mes. Reúne a gran número de tratantes de ganado, especialmente caballa...
Romería de la Tabera
En Briviesca, 3 de mayo de 2022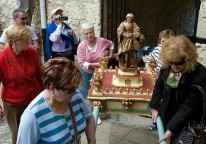 La fiesta de la Tabera, que se celebra el martes anterior al jueves de la Ascensión, es en honor a Santa Casilda, protectora de los campos. La romería, que consiste en una procesión y una misa, se rea...
ENVIRONMENT´S INFORMATION
Tuesta
It is located in the Valley of Valdegovía which offers a privileged environment, rich in historic-artistic heritage and nature, with places of big interest, such as the Natural Park of Valderejo and all its surroundings, the Monastery of Angosto in Villanañe, Saint Martín of Valparaíso in Villanueva, etc. In Tuesta, the church of the Assumption highlights in the high of a hillside, Cultural Interest, which façade is a transition from the Romanesque to the Gothic- is one of the most interesting of Álava due to its figures and sculptures, with big altarpiece from the XVI century and an arcade from 1795. Next to the church there is a stone cruise. Some noble houses from the XVI-XVII centuries are conserved and a Stations of the Cross road to the cemetery, as well as a curious laundry (covered and a chimney bell as well as circular baptismal font for the ash of the whitewashing of the clothes).
Tours
Church of Our Lady of the Assumption, Tower-house Varona, Salt mine Añana, Salt Valley, Monastery Angosto, Valpuesta, Hermitage Caves, Tobillas Church, Santiago Mount, Sobrón, La Lobera Barron, etc ...
Activities
Hiking, Bike trips, fishing, Swimming Baths in Salinas de Añana or in the river of Espejo, Paintball, Canoeing, Cayac, Horse routes, etc .